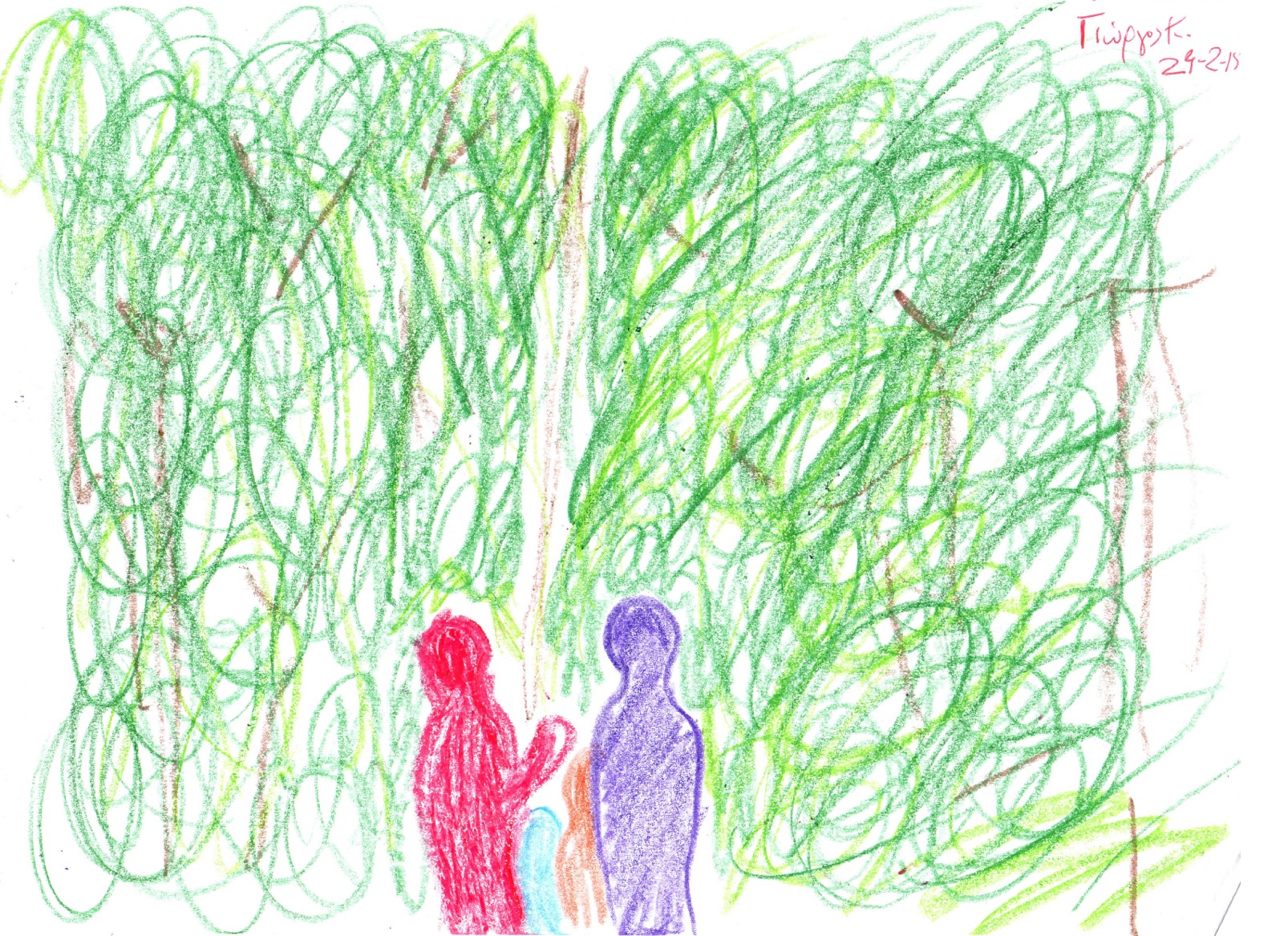 Scientific Coordinator: Petros Polychronis, M.D., Child Psychiatrist, E.C.P.
---
Supervisors-Consultants:Georgos Gournas, Kyriaki Polychroni, Petros Polychronis, Dionyssis Sakkas: all registered mental health professionals with ECP Certification. Guest Trainers: well established trainers from various Institute Members of the European Family Therapy Association Training Institutes' Chamber (EFTA-TIC).
---
Duration:  3 years (min. 450 hours)     –   2 Monthly 5 hour training sessions plus weekly participation as a co-therapist to the major trainers in family therapy sessions
Description
The initial phase of this program focuses on learning the theory and methodology of couple and family dynamics and therapy: history and development, various schools, first interview and intake, functional family dynamics, family life cycle, circular questioning, first and second order cybernetics as related to the therapist's role.
The next phase involves the trainees' observation of family therapy sessions through one-way  mirror and their participation in the therapeutic team through involvement in the "reflecting team".
The final phase includes the trainee undertaking the role of cotherapist, both next to a trainer and in peer co-therapy, and then he/she undertakes the role of Family Therapist under Supervision.
Each trainer is required to submit a thesis on his/her cases over the duration of training.
Aims
To provide training to mental health professionals so that they become qualified to work therapeutically with couples and families.
Acquired skills
To demonstrate an acquired knowledge of the history and development of family therapy and its various scientific schools and approaches.
To be able to conduct a systemic intake and history
To demonstrate skills in working collaboratively as co-therapist.
To integrate the training experience in developing a personalstyle as a family therapist.
To be able to practice couple and family counseling and therapy having developed a personal psychotherapeutic style
To whom it is addressed
To mental health professionals who work therapeutically with couples and families and who have successfully completed the Introductory and Intermediate Levels of Training
Educational Prerequisites
University degree in a mental health faculty (psychiatry,psychology, social work)
Must have completed the Introductory and Intermediate Trainingin the Systems Approach, the Applied Epistemology Seminar and the Systemic Consultation Seminar (minimum 3 years)
Must have completed or be in a program of Personal Development (Personal Therapy and/or Genogram).
---

Το Σεμινάριο «Διαμορφώνοντας Συστημική Προσέγγιση» αποτελεί τη βασική Εκπαιδευτική Διεργασία του Αθηναϊκού Κέντρου Μελέτης του Ανθρώπου (ΑΚΜΑ)....

---

This seminar utilizes theoretical presentations and experiential processes/work in small and large groups. The trainees are encouraged to connect...

---

Through a series of experiential exercises and "games", the group will learn together how to work in this specific...