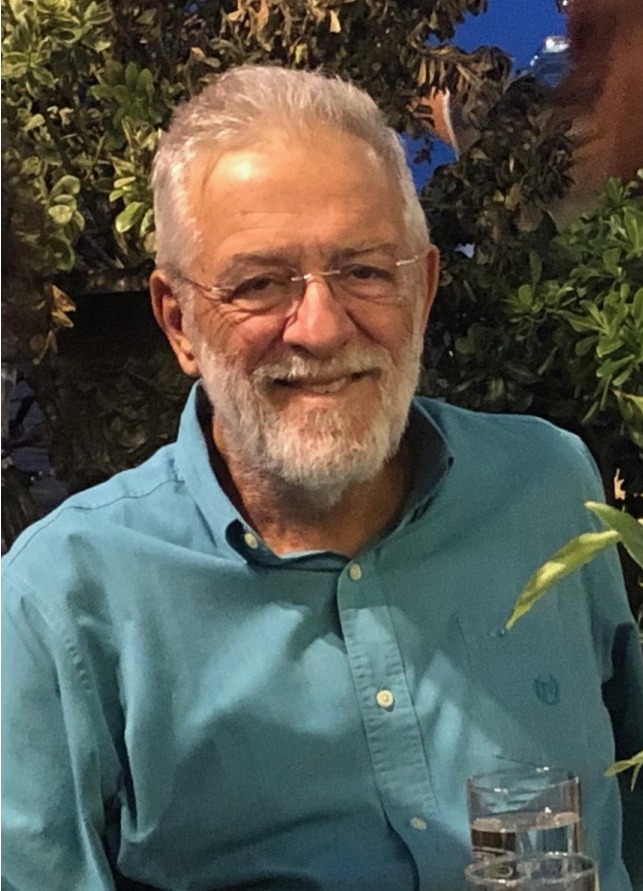 Director, coordinator and head of educational and therapeutic programs of the Athenian Institute of Anthropos (AKMA) as a member of the Scientific Advisory Group (SEO) from 2001 to 2021.
He served as a   board member in the World Organization of Social Psychiatry,  the Mediterranean Association of Social Psychiatry and  the Hellenic Society of Child Psychiatry. He was a member of the International Group Psychotherapy Society and  the International  Family Therapy Association. Moreover, he was a founding member of the European Family Therapy Association and the Hellenic Society for Deinstitutionalization and Mental Health. He has been honorary board member of the Therapy Center for Dependent Individuals (Κ.Ε.TH.Ε.Α.). He has also been  a board member of the Foundation of the Hellenic World since 2009.
Child psychiatrist in the speciality, graduate of the Medical School of the Athens University, group and family systemic therapist, educator and supervisor. He was scientifically and educationally responsible for numerous programs and interventions to support families, groups, individuals, organizations, educational institutions and private companies, always focusing on building communication skills, developing communities and groups, on team and relationship dynamics,  As an indication, one can mention the Awareness Programs organized by the Central Union of Municipalities and Communities in Greece and the Hellenic Agency for Local Development and Local Government.  He directed the Postgraduate Training Program of  Psychologists, Social Workers and Kindergarten Teachers that took place at the Model National Kindergarten of Kallithea from 1991 to 1993. He was a visiting professor and scientifically responsible for postgraduate programs at the Universities of Athens, Thessaloniki and Ioannina, while he was responsible for educating trainees in personal development at Cyprus Systems Institute (Nicosia). He taught Epistemology – Sustainability Systems, Complexity, Chaos Theory and their applications in communities and organizations. He had been in charge of programs for the support of families in crisis in various contexts, such as the Mobile Child Psychiatric Unit of Fokida, the Model National Kindergarten of Kallithea and the Medical-Pedagogical Center of Holargos. He was scientifically and organizationally in charge of the Coordinating Scientific Team of the OKANA – AKMA
Program  Educating the Man of 2000 – Multilevel and Multifocal Community Awareness from 1995 to 1998.
The above is a sample of the project which he served faithfully and with good consistency until the last days of his life.  He especially loved reading beyond the spectrum of his professional interests in his free time, having a particular flair for
detective novels as well as for discussing ecology, politics, sociology, football etc. He was particularly interested in economic, political and social aspects and always placed himself within the frameworks in which he participated.  He connected his life with places and communities that grew vital for him, such as Exarchia where he grew up, Parakoila of Lesvos where he served as a rural doctor, and Vrilissia – his place of residence and in recent decades the island of Paros where he spent his summers.
One of the few systemic scientists who transformed Systemic Theory in experience, both in his personal and professional life. He was a husband and father, with roles and relationships that he supported and reinforced beyond the family within the networks he served. He significantly strengthened the AKMA network, enriching it with people and collaborations thanks to his passion, openness and talent in creating networks within and beyond the scientific spectrum of psychotherapy.
According to the "Theory of the Few" as presented in the book "The tipping point" by Malcolm Gladwell, one of the authors he relished, was a "connector" the human equivalent of a network junction, a man who builds relationships with an array of people from different social, professional, educational, financial, etc. frameworks, whom he always tried to bring together and connect with great care and almost childish curiosity.  He was a man who connected people with people, community with community, bringing us together and creating new or even strengthening existing relationships, collaborations and communities. He supported the loving coexistence within all the contexts in which he worked, with team collaboration and co-development. He was the living example of the principle when we work with humans our main tool is ourselves as a therapist, supervisor and trainer.  He was always warm, and approachable but also set limits, with humour and used his personal stories to comfort, teach, heal and train.
He was always present in his unique way, with care and his outstanding talent in building relationships, always with confidence, curiosity, authenticity and energy.