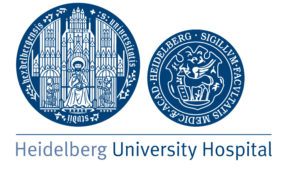 The  International Systemic Research Conference), «Linking systemic research and practice», will take place in Heidelberg, Germany, on March 2017.

The International Systemic Research Conference focuses on human systems only – on communication patterns between persons and organizations (social systems), thoughts and feelings within persons (psychological systems), immune-neuroendocrine processes (biological systems), and interactional processes between system levels (bio-psycho-social approach).
The conference hopes to attract participants from many different countries, and is supported by several collaborating international associations. Among its supporters are: The American Academy of Family Therapy (AFTA), European Association of Family Therapy (EFTA), Chinese Mental Health Association, Systemic Therapy Branch, German Society for Systemic Therapy, Consultation and Family Therapy (EGSF), Helm Stierlin Institute (hsi), Systemische Gesellschaft (SG), among others.
It presents research with relevance for human systems practitioners like psychotherapists, health professionals, teachers, social workers, organizational consultants and social activists.
Famous presenters will be Susan McDaniels (APA President, on Family Medicine), Peter Fonagy and Eia Asen (on Mentalization), Bruce Wampold and William Pinsof (on Psychotherapy Research), Sheila McNamee (on Constructionism), Renos Papadopoulos and Kyriaki Polychroni (on Refugee aid), among others.
Kyriaki Polychroni,  a senior member of the Scientific Council of the Athenian Institute of Anthropos in Greece will address a core topic at the ISR2017 Conference, which is Refugee Aid, Resilience and Collective Trauma. The ISR Conference will present and discuss research conducted worldwide on mechanisms of collective traumatization and on strengthening resilience in populations suffering from war and ecological disasters.
Michal Shamai, a social work professor from Haifa/Israel with long emergency consultation and research experience in Israel, Palestine, former Yugoslavia and Tsunami damaged South Asian areas, will discuss "Systemic Interventions For Collective And National Trauma" with Kyriaki Polychroni and Canadian  Michael Ungar. Renos Papadopoulos, director of the Centre for Trauma, Asylum and Refugees at the University of Essex (UK) and a consultant to UN-HC Rrefugee camps worldwide, will hold a keynote speech on "Refugee Aid: Can Systemic Research Help?".
The International Systemic Research Conference also lies a special focus on the following topics:
Bodies and relationships: Neurobiology in couples, families and family medicine
Across the fence: in dialogue with Buddhism, logics, psychoanalysis and others
Political-societal conflicts and their resolutions
The modern organization and its managers: Fluid? Agile? Multirational?
Healthy workplaces: How to survive within modern jobs