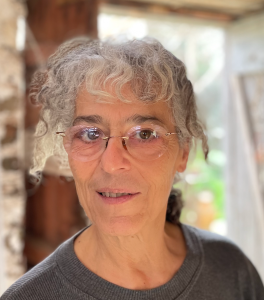 Anni Vasileiou studied Psychology (Bedford College, University of London, UK 1977-1980) and had further
training in Social Psychology at the London School of Economics (1980-1982).
Before and after her studies in the UK, she trained in Systems Theory and its applications in the social
sciences, mainly Group and Family Dynamics, Group Process, and Youth Work (Athenian Institute of
Anthropos, Athens 1975-1977 and 1982-1986).
She has extensive experience in the areas of preventative psychosocial health with individuals, groups and
communities, life-long learning, and socio-cultural youth and community work in various contexts – both in
Greece and abroad. She has collaborated with school communities, and has designed, coordinated and
supervised numerous educational projects involving students, parents and teachers.
As an associate of the Athenian Institute of Anthropos (AIA) she was the Scientific Supervisor of the Youth
Work Program of the AIA from 1983 to 2011. She was responsible for providing training cycles and
supervision for youth workers, as well as designing, co-ordinating and supervising numerous youth work
projects for groups of children and adolescents.
From 2002 to 2019 she was an associate of the Greek Ministry of Education's Program Education of the Muslim Minority Children in Thrace (PEM, University of Athens). As Scientific Supervisor of the Creative Youth Workshop —a multicultural socio-cultural youth work project which was an integral part of the Support Centers of the PEM Program in Thrace—she was tasked with designing and coordinating the project, as well as training and supervising the multicultural team of youth workers of the project. The
various actions developed offered children, adolescents and young adults from various rural and urban communities of the region the opportunity to develop and practice psychosocial skills of creative co- existence.
She has lived in Kambos Stratonikis (Municipality of Aristotle, Chalkidiki) since 1987. As a member of the local surrounding communities of the area—and n the context of its collective socio-cultural life—she has supported various school communities and local social associations on a voluntary basis, by contributing to the design and co-ordination of numerous projects involving youth and adults.