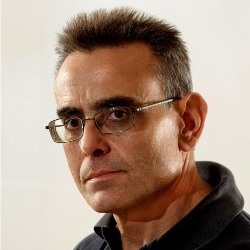 Child Psychiatrist, University of Athens Medical School.
Research and Training Director at the Athens Child Mental Health Center of the Greek Institution for Social Security. Associate of the Therapeutic Program ''Nostos'' of the Therapeutic Center for Addicted Individuals and their Families, (KE.THE.A).
Founding Member of the Hellenic Association of Systemic Therapy. Member of the Hellenic Child Psychiatric Association, the Greek Psychiatric Society and the Greek Adolescent Medicine Association. Member of the International Association of Group Psychotherapy (I.A.G.P.) and the International Family Therapy Association (I.F.T.A.). Area of specialization: Actualization of Systems Approach for Prevention and the Application of Family Therapy and Group Therapy to Child Psychiatric Disorders and to Substance Abuse-Dependency.