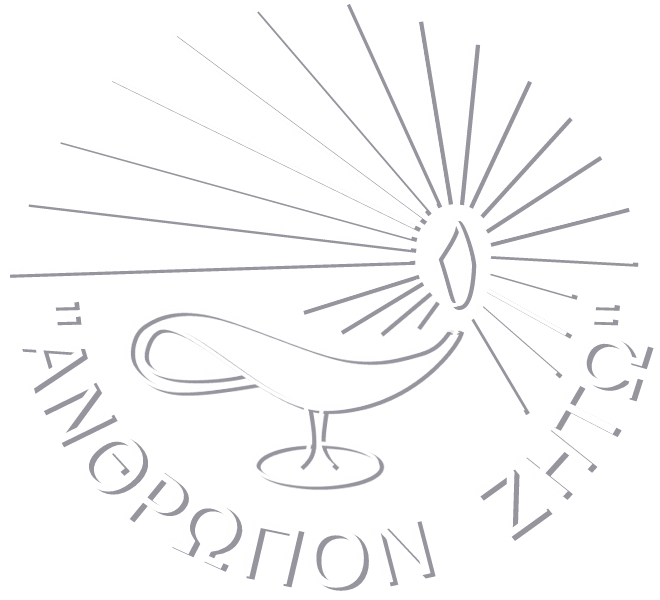 Vision
The Athenian Institute of Anthropos, (A.I.A.) is a Center for Research, Training and Development of Applications in the Behavioral - Social Sciences of Anthropos (the Greek word for Human Being, that is, the ''Whole Person''). It belongs to the Society for the Advancement of Human Relations Research, (S.A.H.R.R.).
It is a professional nonprofit association, founded in 1963 by Drs. George and Vasso Vassiliou and is based in Athens, Greece.
The Α.Ι.Α. was conceived of and, since then, functions as a collective academic effort based on the process of co-creating, co-producing and sharing amongst the Anthropos Institute Associates who are all social scientists.
The Anthropos Institute uses a Systemic - Dialectic Psychosocial Approach according to which "Anthropos", is conceptualized αs α biopsychosocial, open, information-processing, decision-making, Anotropic System. This approach evolves in the context of the 'whole' which emerges from the interconnectedness of processes at different levels - that of the individual, the family, the group, the community, the society, the world at large. It is a multi-level, multi-focal intervention model and uses milieu-specific cultural research.
Founders
Doctors George and Vasso Vassiliou founded the Athenian Institute of Anthropos which has completed 50 years of existence. They were a couple, the former a Psychiatrist and the latter a Psychologist, graduates of Athens University Medical School (1953) and Loyola University of Chicago (1962) respectively.
George and Vasso Vassiliou completed their internships and training in the U.S.A., at the Illinois State Psychiatric Institute, the Galesburg State Research Hospital and Loyola University. They worked as staff members at these institutions as well as at the Catholic Charities Guidance Center in Chicago.
During these years George Vassiliou developed the "Synallactic Group Image Technique" in Group Therapy, which was Vasso Vassiliou's application of Arnold's Story Sequence Analysis to the Group Process.
Upon their return to Greece in 1963, the Vassilious founded the Athenian Institute of Anthropos and started developing their work and their approach in Group and Family Therapy.
Vasso Vassiliou, who at the time was also teaching at Pierce University College in Athens as a full time Psychology Professor (1963-1975), further developed the "Sequence Analysis Technique" for clinical and socio-educational purposes in Family Therapy and Training.
A.I.A.'s Brief History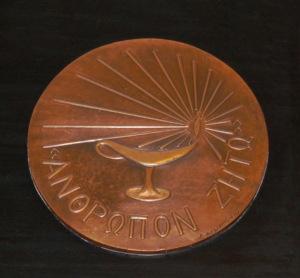 Doctors George and Vasso Vassiliou founded the Athenian Institute of Anthropos in 1963.
The Athenian Institute of Anthropos was the first institution to apply and teach Family Therapy in Greece. George and Vasso Vassiliou developed approaches relevant to the Greek context and used the pioneering work of N. Ackerman, V. Satir, P. Watzlawick and others of the Palo Alto Group, with whom they kept a longstanding collaboration since their first contact in the late 1960's.
Since 1963, the Institute has been steadily evolving; it has been developing new theoretical concepts and therapeutic techniques functional for the Greek Family and has been training an ever-increasing number of professionals in the field. Over the years the Vassilious developed the Systemic - Dialectic Psychosocial Intervention Model. This approach is designed to involve the whole context, i.e. all groups in which Anthropos belongs (Family, Peer group, Community, Society).
More
Over the years, A.I.A.'s Associates have devoted much of their time in developing, establishing and supervising preventive programs which encourage the development of functional groups in various health, educational and community contexts in Greece. In addition to the core activities carried out at the Athenian Institute of Anthropos in Athens, A.I.A.'s Associates, have steadily worked as Master Trainers at several Institutions abroad. They conduct Training Workshops and Postgraduate Seminars, both in Family Therapy and Group Therapy, at major universities, research centers, health institutions and associations in over 15 countries of Eastern and Western Europe: Bulgaria, Cyprus, Croatia, Czech Republic, Denmark, Former Yugoslavian Republic of Macedonia, Hungary, Italy, Malta, Poland, Portugal, Sweden, Algeria, Serbia, Romania, Turkey, Israel, Russia, United Kingdom, and North America (U.S.A., Canada, Mexico). Post-Graduate Training and Collaboration has extended over more than two decades with a number of these Institutions such as Loyola University (since 1960), Post-Graduate Center for Mental Health of New York (1967 -to-date), Medical Academy of Sofia (1975-1991), Tibiscus University of Timisoara Romania, New University of Sofia (1992-todate), Stojanovic University Hospital in Zagreb (1966 -to-date), Hungarian Association for Social Psychiatry in Budapest (1976 -to-date), Institute for the Alcoholic Family in Belgrade, Serbia (1987-todate), Psychiatric Department of the University of Lisbon and Michel Bombarda Hospital in Portugal (1968 -to-date). Many of these collaborations have taken the form of intensive training programs for groups of professionals from these countries who come to A.I.A. to participate as trainees.
A.I.A.'s philosophy is to maintain its autonomy in SCIENTIFIC ACTION AND THOUGHT. To achieve this, it remains SOCIOECONOMICALLY INDEPENDENT, by COUNTING SOLELY ON THE FUNDS RAISED BY THE PROFESSIONAL SERVICES IT OFFERS. A.I.A. continues to abide by the principle on which it was founded, that is to promote communication and cooperation in the sciences of Anthropos, intra- and transdisciplinary, intra- and transnationally.
The Institute's motto is:
"IT IS THE HELLENIC SPIRIT AND FEELING OF THIS INSTITUTE
THAT MAKE ITS INTERNATIONAL OUTLOOK
DELPHIC AND OLYMPIC".
Board of Directors
Society for the Advancement of Human Relations Research
(S.A.H.R.R./ Ε.Π.Ε.Α.Σ.)
| | |
| --- | --- |
| CHAIRMAN: | Dionisis TODOULOS |
| SECRETARY: | Ourania EFRAIMOGLOU |
| TREASURER: | Vassiliki GAKOU |
| SUBSTITUTE MEMBER: | Foteini Moustaka |
| SUBSTITUTE MEMBER: | Manolis VELITZANIDIS |
| SUBSTITUTE MEMBER: | Evangelos SPINELLIS |
Giourgi Maria
Giourgi Maria

Η Μαρία Γιούργη είναι Ψυχοθεραπεύτρια. Η επαφή της με το συστημικό σκέπτεσθαι ξεκίνησε αρχικά στη Μονάδα Οικογενειακής Θεραπείας του Ψυχιατρικού Νοσοκομείου Αττικής, όπου και εκπαιδεύτηκε στην Οικογενειακή Θεραπεία. Στη συνέχεια, ολοκλήρωσε την εκπαίδευσή της στη Συστημική προσέγγιση και Θεραπεία Ομάδας στο Αθηναϊκό Κέντρο Μελέτης του Ανθρώπου (Α.Κ.Μ.Α.).
Έχει εκπαιδευτεί επίσης ως Εκπαιδεύτρια-Συντονίστρια Σχολών Γονέων, καθώς και στην Εκπαίδευση Εκπαιδευτών Ενηλίκων(πιστοποιημένη από τη Γενική Γραμματεία Εκπαίδευσης Ενηλίκων, Υπουργείο Παιδείας, Δια Bίου Μάθησης και Θρησκευμάτων).
Υπήρξε για σειρά ετών Υπεύθυνη Συμβουλευτικής Σχολών Γονέων για το νομό Αττικής,της Γ.Γ.Δ.Β.Μ. του ΥΠΕΠΘ, καθώς και Υπεύθυνη Αγωγής Υγείας για το νομό Αττικής, της Γ.Γ.Δ.Β.Μ. του ΥΠΕΠΘ σε συνεργασία με το ΚΕΕΛΠΝΟ του Υπουργείου Υγείας και Κοινωνικής Αλληλεγγύης.
Έχει εργαστεί ως Σύμβουλος για την Ψυχική Υγεία παιδιών και εφήβων του Παιδικού Χωριού SOS Βάρης. Έχει ασχοληθεί συστηματικά με ομάδες γονέων και εφήβων και είναι εισηγήτρια Προγραμμάτων Συμβουλευτικής, Ψυχολογίας και συντονίστρια Βιωματικών σεμιναρίων σε ποικίλα εκπαιδευτικά πλαίσια και οργανισμούς.
Υπήρξε μέλος της ομάδας Επιμορφωτών του Μείζονος Προγράμματος Επιμόρφωσης του Παιδαγωγικού Ινστιτούτου, είναι μέλος της Επιστημονικής Επιτροπής Σχολών Γονέων Ελλάδας και Επιστημονικός συνεργάτης του Πανελληνίου Συνδέσμου Σχολών Γονέων.
Είναι μέλος της Εθνικής Εταιρείας Ψυχοθεραπείας Ελλάδος, της Ελληνικής Εταιρείας Συστημικής Θεραπείας (ΕΛ.Ε.ΣΥ.Θ) και κάτοχος του Ευρωπαϊκού Πιστοποιητικού Ψυχοθεραπείας (E.C.P.) της E.A.P. Συνεργάζεται με το ΑΚΜΑ ως Ψυχοθεραπεύτρια και Εκπαιδεύτρια.

Psychotherapist