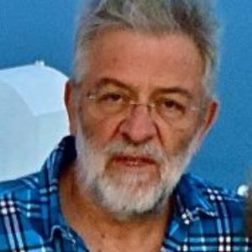 is a Child-Psychiatrist, Group and Family Psychotherapist,Trainer and Supervisor.
Dr. Polychronis is presently the Director of the Athenian Institute of Anthropos in Greece, among the first centers to practice family therapy in Europe. He is involved as a consultant to the development of support programs for multi-problem families in a variety of contexts dealing with Child and Family welfare. He is a Founding Member of the European Family Therapy Association (E.F.T.A.), of the Hellenic Association for Systems Thinking and Family Psychotherapy, and of the Greek Society for De-Institutionalization and Mental Health. He has served on the Executive Council of the World Association for Social Psychiatry and of the Hellenic Child-Psychiatric Association and is an Honorary Member of the Executive Council of the Therapeutic Center for Addicted Individuals and their Families (KE.TH.E.A.).
Dr. Polychronis is a Visiting Professor at Postgraduate programs at the Universities of Athens, Crete and Ioannina. He is also the Trainer for the Personal and Professional Development program of the EAP certified "Systemic Institute of Cyprus."
Main areas of interest/publication:
The Child as Co-Therapist in Family Therapy.
Family as a Field for Developing Skills/Metaskills in a Digital World.
Training in Systems Thinking and Family Therapy.
Intervention Programs for Multi-Problem Families.
Systems Consultation to Organizations, Personal Development of the Self of the Therapist.