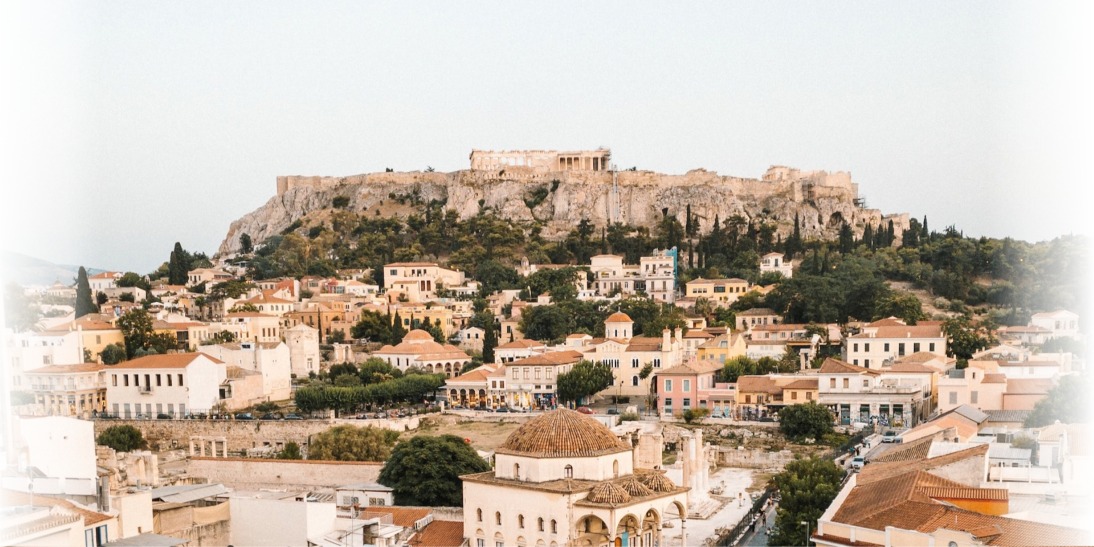 13th EFTA-TIC MEETING OF TRAINERS & SUPERVISORS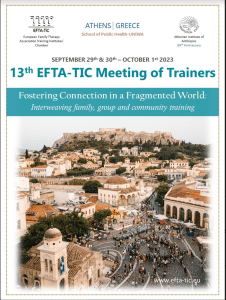 This year, the 13th EFTA-TIC Meeting of Trainers and Supervisors will be hosted by the Athenian Institute of Anthropos, which is celebrating its 60th anniversary, and take place in Athens, Greece.
The theme of this Meeting is "Fostering Connection in a Fragmented World – interweaving family, group and community training" and will take place on Friday & Saturday September 29th-30th and Sunday October 1st at the School of Public Health of West Attica University. 
Traditionally, this event will be initiated with two Preconference Workshops on Friday September 29th, open to the local and wider community colleagues.
This time we will have Peter Berliner: "Community based systemic therapy with traumatized and vulnerable people: an approach that changes the system" and Federico Sarink: "Fostering Connection with Therapeutic Humor, how humor can enhance the therapeutic alliance & help our clients to (re-connect)".
The EFTA-TIC Meeting will commence with Karl Tomm who will give a Key Note on "Systemic Psychotherapy and Training: A Long Experiential Journey" on Friday, September 29th, open to all that have registered. This Special Event will be also available via live streaming.
Major topics will be discussed in two round tables:
"Is Family Therapy and Training Enough in Today's Reality"
"Experiential Processes and Research in Training and Supervision"
For more information please visit www.efta-tic.eu or contact info@efta-tic.eu