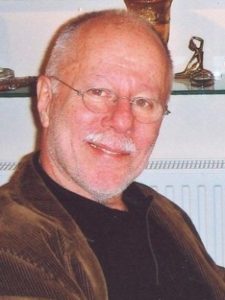 Psychiatrist, University of Athens Medical School. Vice-Director of the Psychiatric Clinic of ''Sotiria'' Hospital of Athens. Former Coordinator of the Community Mental Health Program of the Center for Mental Health of North East Athens.
Coordinator of Training at A.I.A. Founding Member of the Hellenic Association for Systemic Therapy and the Hellenic Association for Systemic Thinking and Family Psychotherapy (1999). Member of the American (A.G.P.A.) and International (I.A.G.P.)
Group Psychotherapy Associations and the European (E.F.T.A.) and International (I.F.T.A.) Family Therapy Associations, of the Greek Psychiatric Society, of the Neurological Society and of the Greek Society for De-Institutionalization and Mental Health. Areas of specialization: Training of Mental Health Professionals in Systemic Thinking, Preventive Community Programs and the Role of the Elderly in the Changing Greek Family.