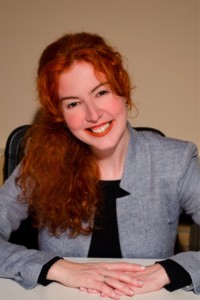 Maria Giourgi collaborates with AIA as a Therapist and Trainer.
Her contact with systemic thinking started at the Family Therapy Unit of the Attica Psychiatric Hospital, where she was trained in Family Therapy. Then she completed her training in Systemic Approach and Group Therapy at the Athenian Institute of Antropos (AIA). She has also been trained as a Parent School Coordinator and Adult Education Trainer (certified by the Ministry of Education).
She has been in charge of advisory support for Parenting Schools of Attica Prefecture of the Ministry of Education for many years, as well as in charge of advisory support for the Health Education of Attica   Prefecture of the Ministry of Education in collaboration with the Ministry of Health.
She has worked as a Mental Health Advisor for SOS Children's Villages. She has been systematically involved with parent and adolescent groups and she is a Trainer and Coordinator of  Counseling and Psychology experiential workshops in a variety of educational institutions and organizations.
She is a member of the National Association for Psychotherapy of Greece, a member of the Hellenic Association of Systemic Therapy (ELESYTH), and holder of the European Certificate of Psychotherapy (E.C.P.) of the European Association for Psychotherapy.