Scientific Coordinator

Petros Polychronis, MD, ECP.

Supervisors-Consultants

Antonis Antoniou (Psychologist) 

Maria Giourgi (MSc., Ψυχοπαιδαγωγός, Systemic Psychotherapist)

Pavlos Salichos (MA, Psychologist, Systemic Psychotherapist)

Duration

8 monthly meetings, 4 hours each, 17:30- 21:30.

Dates: 28.11.2017, 28.12.2017, 28.1.2018, 28.2.2018, 28.3.2018, 28.4.2018, 28.5.2018, 28.6.2018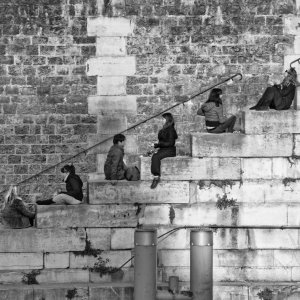 Description
After seven years of facilitating empowerment-animation groups of adolescents, we decided to share what we have learned from these groups -but also from other work areas - with other professionals who wish to enrich their methodological vocabulary and their toolbox in this field. 
Through a series of experiential exercises and "games", the group will learn together how to work in this specific developmental stage. Our guide will be the information and experience of our work, the process of the seminar group itself, as well as the related theory, which will build bridges through active participation and experience. In this search for new ideas, practices and tools, we will share thoughts, experiences, concerns and feelings by utilizing the group process and the emerging experience.
Aims
The objective is to test tools and methodologies that are applicable today, considering the specifics, the possibilities and the limitations of our time.
To whom it is addressed
The course is addressed to professionals who are currently working with groups of adolescents in any context or are interested in starting such a job/project.
Educational Prerequisites
A requirement is some basic familiarity with group-process principles since this will be our main working tool. Other necessary ingredients are the interest or/and the curiosity to share our personal experience and explore the roads opening in front of us.