with community prevention  and mental health institutions
| | |
| --- | --- |
| Scientific Coordinator: | Mina Polemi-Todoulou, PhD, CGP, ECP and George Gournas, MD, ECP |
| Supervisors-Consultants | George Gournas and Mina Polemi-Todoulou – both with ECP certification |
| Duration: | Ongoing Monthly Sessions of 3 hour duration |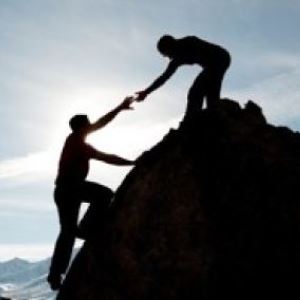 Description
The program is addressed to the staff of prevention centers and community programs instituted at various parts of Greece.It requires the involvement of the whole institution and focuses on building team cooperation, mentality and skills within each center as well as among centers. It explores issues of working with specific communities as they arise in the application of the institutions' programs in the wider context of ongoing rapid sociocultural and institutional changes in Greek society.
Aims:
The program builds on group sessions where the Centers work together as a "group of institutions", actualizing the grouping process that evolves among them as the basis on which to acquire new perspective on issues that concern them. Additionally individual 1,5 hr sessions are provided to centers when needed.
The consultation sessions aim at providing the opportunity:
for each center and each staff member to express current needs and concerns and get the group's feedback
to exchange experiences among peer roles across differentcenters, maximizing learning from each other and co-developing their roles.
To explore emerging similarities and differences and gain understanding on the importance of context, which differs according to team composition, center philosophy and history, specific community served and wider culture.
To focus on understanding and utilizing the co-evolutionary process between each center and the community it serves.
To explore issues of social, cultural and institutional change and complexity as expressed in the incidents reported in the consultation sessions. Athenian Institute of Anthropos p.31
To understand the developmental dynamics and phases of institutions and provide opportunities to prepare for them as staff members, roles, team and center.
To familiarize with principles of the systemic dialectic multilevel multifocal approach as they pertain to organizational development and community work
to collectively build a positive socio-emotional climate in the group consultation sequence of sessions, which gives encouragement to teams working with communities in difficulty and which trains them on using similar models in their mutual contexts.
To whom it is addressed:
Centers for community prevention and mental health.  No specific requirement in terms of staff training. Staff usually has a varied professional background, level of experience and theoretical orientation.