Scientific Coordinator:

Kyriaki - Protopsalti Polychroni, M.A., C.G.P., E.A.P.

Supervisors-Consultants

Kyriaki Polychroni, Sophia Athanasiadou, Giorgos Gournas, Mina Polemi-Todoulou, Dionysis Sakkas, Petros Polychronis – all ECP certified – along with assistant trainers and small group coordinators from the currently running Group Process Training program.

Duration:

- 2 years - 64 weekly sessions, 2.5 hours each.
- Total: 160 Hours.
- Small peer group work in between sessions.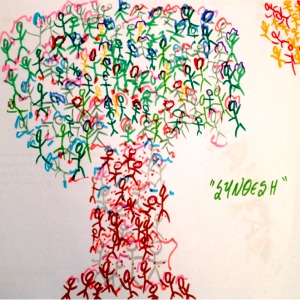 Description
The seminar "Forming a Systemic-Dialectic Approach" is a fundamental introduction to the Training Program of the Athenian Institute of Anthropos (AKMA).
It comprises a series of experiential workshops that include stimulus presentations by the trainers on themes of: the human being as a biopsycho-social living system, individual behavior/symptoms as an outcome of interacting systems, dynamics of the couple relationship, family process and the  development of pathology, relations in groups and broader systems, change in the social context and its impact on living systems.
The seminar concludes with small peer group dissertations and experiential presentations of trainees learnings.
Acquired skills:
Trainees will demonstrate an acquired knowledge of the Systemic- Dialectic Approach of AIA
Trainees will be able to conceptualize functioning and malfunctioningbased on the Systemic model including the specific "cultural milieux" orientation of the Center
Trainees will acknowledge the cultural and intergenerational patterns that influence individual and family functioning
Trainees will develop awareness of the systemic concepts and interventions that facilitate the development of functional individual behavior and interpersonal relations – to exhibit familiarization with the process of "autonomy through and for independence."
To whom it is addressed:
Professionals in the mental health field (psychiatrists, psychologists, social workers, psychiatric nurses) and other social scientists who work with individuals, group/families (educators, sociologists, anthropologists) and who are from 24 to 35 years of age.
Educational Prerequisites:
University degree in a mental health faculty (psychiatry, psychology, social work) or a relative field (medicine, pedagogy, sociology, anthropology)